Action Plan for Promoting High Quality Development of Livestreaming E-commerce in Shenzhen (2023-2025)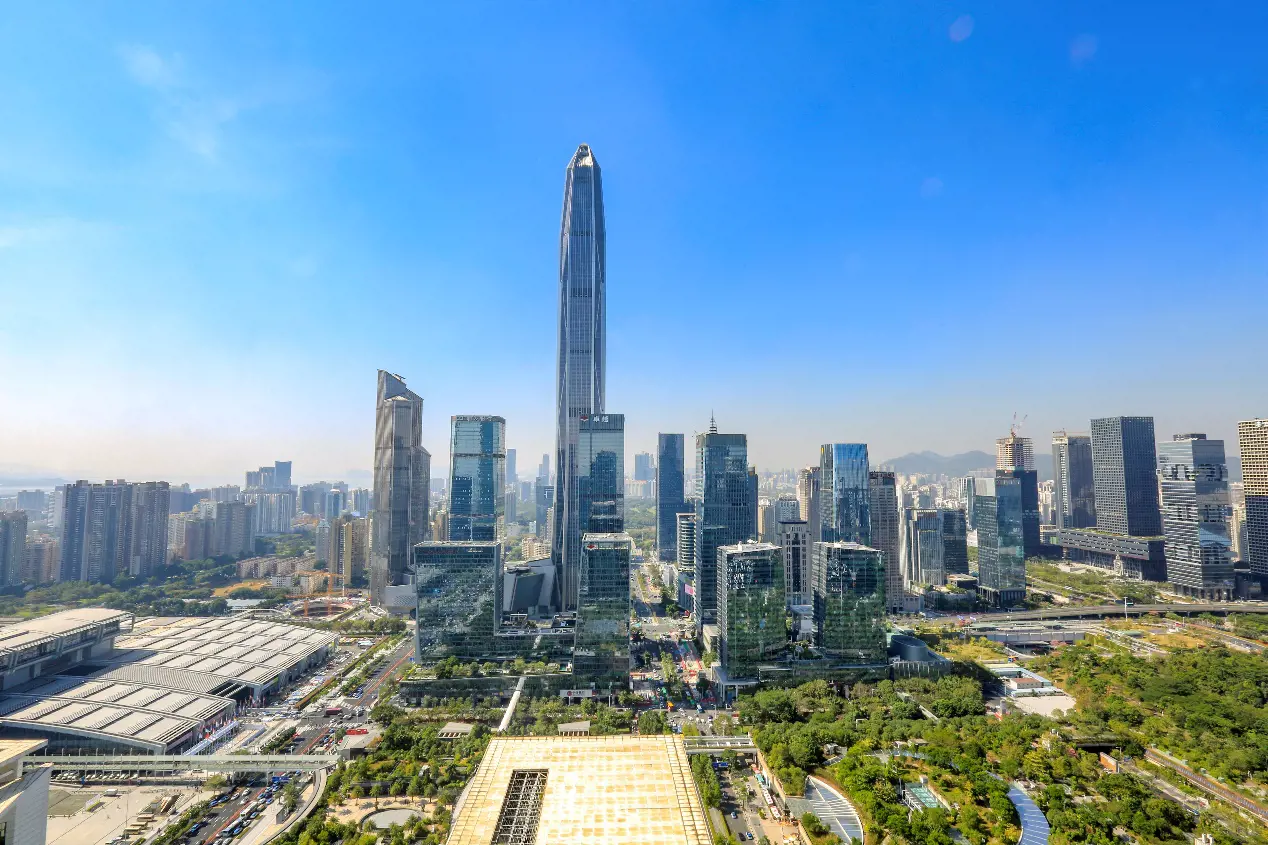 Source: https://www.cnbayarea.org.cn/
Source: Commerce Bureau of Shenzhen Municipality
Summary
On 24 Mar 2023, the Commerce Bureau of Shenzhen Municipality published the notice of issuance of "Action Plan for Promoting High Quality Development of Livestreaming E-commerce in Shenzhen (2023-2025)" (hereafter "Action Plan").
The Action Plan put forward Shenzhen's goal of having the sales figures generated by the livestreaming e-commerce industry top 300 billion yuan (US$43.68 billion) by 2025. The plan pointed out that Shenzhen will accelerate the high-quality development of livestreaming e-commerce in the city, in a bid to help turn Shenzhen into an international consumption center and a globally influential city for livestreaming e-commerce.
A total of 11 specific tasks were proposed, including accelerating the construction of livestreaming e-commerce bases, encouraging the innovative development of e-commerce platforms, creating a professional service ecosystem for livestreaming and promoting the construction of livestreaming e-commerce supply chain.
Objectives
1.    Strengthen the live-streaming e-commerce
By 2025, it is targeted to cultivate and introduce more than 100 leading service agencies for live-streaming e-commerce, build more than 50 live-streaming e-commerce bases and parks with industrial driving effects, and drive more than 100 Shenzhen enterprises to carry out self-broadcasting businesses.
2.    Build a live-streaming and industry integrated model
To promote the live-streaming and industrial cluster model, and lead the high-quality development of Shenzhen's live-streaming e-commerce enterprises.
3.    Enhance the talent force of live-streaming industry
To promote more than 50 influential anchors in Shenzhen, cultivate more than 3,000 live-streaming sales experts and more than 10,000 professional service personnel for live-streaming e-commerce.
4.    Enhance the driving effect of live-streaming e-commerce
By 2025, it is forecasted that the sales of live-streaming e-commerce will exceed 300 billion yuan, driving the quality leap of Shenzhen's online retail economy.
Major Tasks
1.    Accelerate the construction of livestreaming e-commerce infrastructure. 
Encourage collaboration between industry parks, office buildings, and e-commerce platforms to build one-stop livestreaming e-commerce bases with scene settings, content production, and product displays. These bases should be conveniently located near capsule apartments and nighttime dining options to support livestreaming e-commerce professionals.
2.    Encourage innovation and development of e-commerce platforms. 
Promote the establishment of functional or regional headquarters for livestreaming e-commerce platforms. These platforms should be used to promote domestic Chinese products and cultural trends on an international scale. With the support of Shenzhen's industrial advantages, e-commerce platforms should be developed to become influential in livestreaming of electronic products, clothing, shoes, hats, and other consumer goods
3.    Build a professional service ecosystem for livestreaming e-commerce. 
Introduce high-quality service providers in marketing, digital technology, and supply chain to improve the entire livestreaming e-commerce industry chain, including marketing planning, innovation, supply, and logistics. Encourage service providers to integrate resources, expand, and establish long-term cooperation with major platforms to become certified professional institutions. Encourage financial institutions to develop innovative products and attract investment for the livestreaming economy.
4.    Cultivate the supply and demand chain of the livestreaming e-commerce industry
Encourage industries in Shenzhen such as clothing, cosmetics, jewelry, and consumer electronics to integrate with livestreaming. Support brands, stores, exhibition centers, factories, and warehouses to establish product selection centers that monitor demand and create bestsellers. Encourage enterprises to build their own livestreaming e-commerce cloud storage bases to integrate procurement, production, and sales and improve efficiency. Strengthen big data applications, establish customer databases, and link up enterprises to improve production and sales speed and reduce information asymmetry.
5.    Nurture livestreaming talent. 
Integrate with professional markets and resources to cultivate top livestreaming e-commerce anchors through platforms and MCN institutions. Develop anchor training courses in universities and professional institutions to cultivate new talent. Support service providers, training institutions, and livestreaming bases to cultivate composite talent in professional services, supply chain management, and technology. Implement a vocational skill level system and support certification for employees. Establish a social training evaluation organization to certify workers in Internet marketing specialist vocational skills.
6.    Leverage the advantages of the public service system. 
Provide training on livestreaming basics through public service platforms such as E-commerce Lecture Hall, covering big data, video editing, and livestreaming operations. Encourage regular seminars and knowledge salons to improve online sales and e-commerce capabilities. Establish a livestreaming e-commerce expert think tank to guide enterprise operations and development through research and reports.
7.    Expand the implementation of livestreaming e-commerce. 
Utilize round-the-clock sales of livestreaming e-commerce to create a cluster application model. Encourage physical enterprises to cooperate with service agencies to develop online sales channels and explore diversified application scenarios. Guide industries and traditional enterprises to conduct livestreaming business and develop a "online traffic and offline consumption" model.
8.    Create IP for livestreaming e-commerce. 
Encourage brand enterprises in clothing, jewelry, electronics, and other industries to highlight their brand characteristics and create livestreaming brand IP. Shape the persona of live streamers to increase popularity and promote brand awareness. Support technological innovation and improve product quality and after-sales service to enhance brand competitiveness in online retail.
9.    Create an atmosphere for the development of livestreaming e-commerce. 
Promote the "exhibition and livestreaming" model by encouraging local exhibition enterprises to cooperate with e-commerce platforms. Conduct livestreaming activities in multiple industries and themes in conjunction with exhibition. Hold livestreaming competitions and combine traditional and new media to promote livestreaming e-commerce and create an atmosphere for the industry's development.
10.    Enhance the livestreaming technological innovation. 
Support the research and development of new technologies such as digital real-time backgrounds and AI and MR interactive experiences. Explore innovative technologies like 5G, cloud computing, IoT, big data, blockchain, AI, and virtual anchors. Encourage livestreaming e-commerce platforms to use professional technologies for content review and traffic monitoring. Support enterprises in developing livestreaming e-commerce-related technology and innovative business models.
11.    Promote the standardised development of livestreaming e-commerce
Promote laws to regulate livestreaming e-commerce, classify and supervise platforms, and crack down on IP infringement and false advertising. Institutions are encouraged to develop standards in logistics, payment, and supply chain. A credit service system and platform will be established, and tax education and policy guidance will be improved.
Disclaimer: This document has been translated into English.  If there is any inconsistency or ambiguity between the English version and the Chinese version, the Chinese version shall prevail. The full text of the measures, in Chinese, can be found below:
http://commerce.sz.gov.cn/xxgk/zcfgjzcjd/zcfg/content/post_10502485.html
Contact Us
Leave your details and we'll be in touch.