Dongguan-Hong Kong-Macao Investment Conference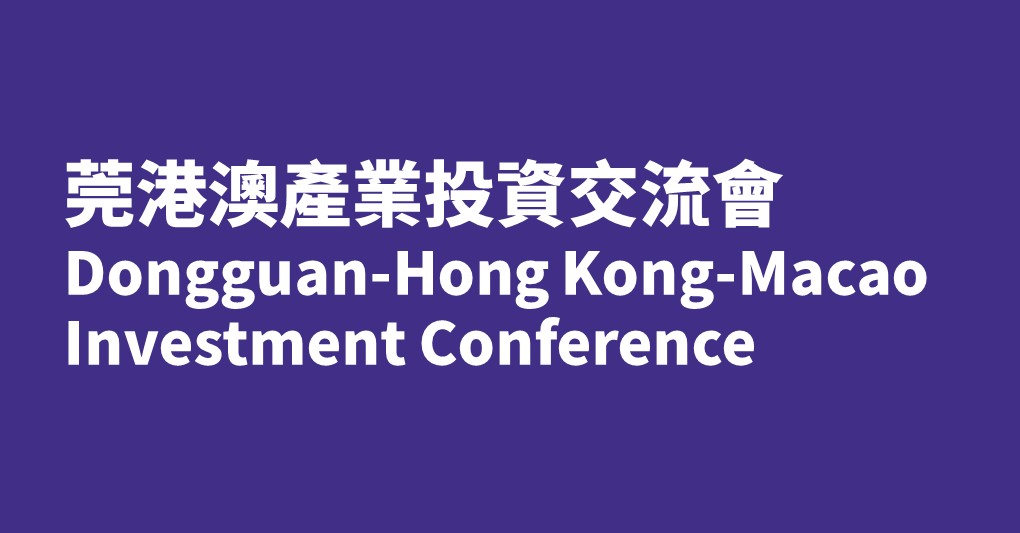 Overview
To promote the development of Dongguan industries, the People's Government of Dongguan Municipality is organizing the Dongguan-Hong Kong-Macao Investment Conference with the theme of "Abundant space in Dongguan" and focus on "Technology Innovation + Advanced Manufacturing" to introduce the investment landscape of Dongguan.
Government officials, chambers and corporate representatives are invited to the event to discuss the new opportunities brought by cooperation of different industries in Dongguan, Hong Kong and Macao.
Due to the limited seating capacity, we may not be able to accommodate all registrants. We will send out the confirmation email once your seat is confirmed. Thank you for your understanding.
Event Programme: 
4:00 pm – 4:05 pm
Start of event and recognition of important guests
4:05 pm - 4:25 pm
Welcome speech
4:25 pm - 4:50 pm
Sharing on investment landscape of Dongguan
4:50 pm - 5:00 pm
Briefing on planning of Dongguan central area
5:00 pm - 5:10 pm
Introduction of Binhaiwan New Area as a platform with special characteristics in the GBA
5:10 pm - 5:30 pm
Sharing from Hong Kong and Macao corporate representatives
5:30 pm
End of event. Participants are welcome to network with each other
Event Details
Time:
Hong Kong (GMT+8) 4:00pm – 5:30pm
Location:
Kerry Hotel, Hong Kong