Arts & Culture, Creative Industries and Intellectual Property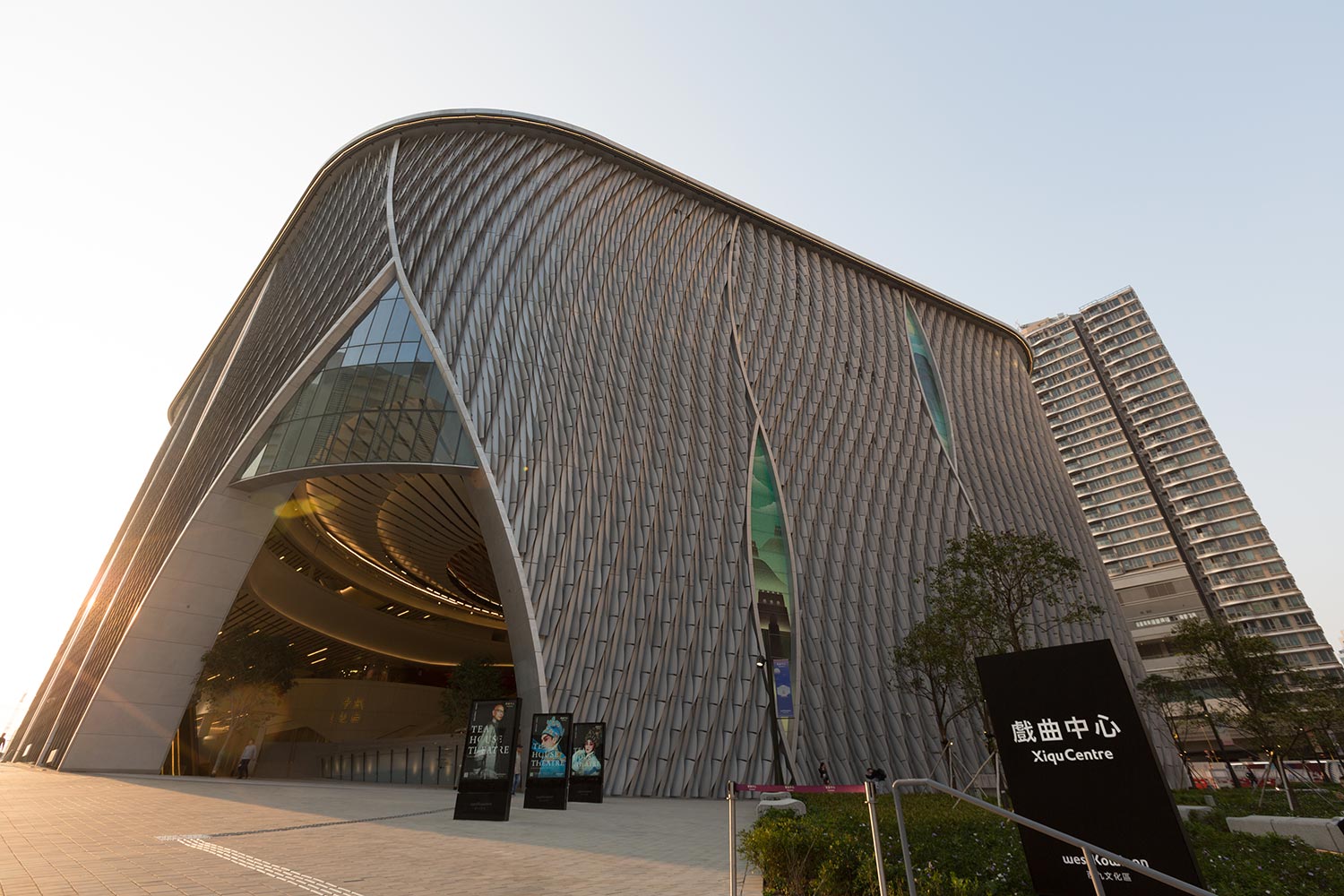 Development Focus
Arts & Culture
To jointly take forward the transmission and development of the fine traditions of Chinese culture, and strengthen the cultural soft power of the Greater Bay Area.
To promote exchanges among arts organisations and groups, schools for performing arts as well as cultural institutions and museums in the Greater Bay Area; to support the co-planning and staging of events by museums and facilitate performances by arts organisations and groups in the Greater Bay Area.
To promote the exchange and mutual learning between Chinese and other cultures; to encourage Hong Kong to serve as a platform for cultural exchange between East and West, and promote the fine traditions of Chinese culture.
Creative Industries
To deepen cooperation among Guangdong, Hong Kong and Macao in creative industries, and progressively open up the market.
To fully leverage the strengths and expertise of Hong Kong talent in the film and television industries, promote cooperation among the film and television industries in Guangdong, Hong Kong and Macao, strengthen film investment and cooperation and exchanges among talent, and support Hong Kong in its development into an exposition hub for television and film.
To support Hong Kong in attracting creative talent and consolidating its position as a regional creative capital by leveraging world-renowned events such as the Entertainment Expo Hong Kong, the Hong Kong Book Fair and the Business of Design Week.

Intellectual Property

To fully leverage the advantages of Hong Kong in IP protection and related professional services, and support the development of Hong Kong as a regional IP trading centre.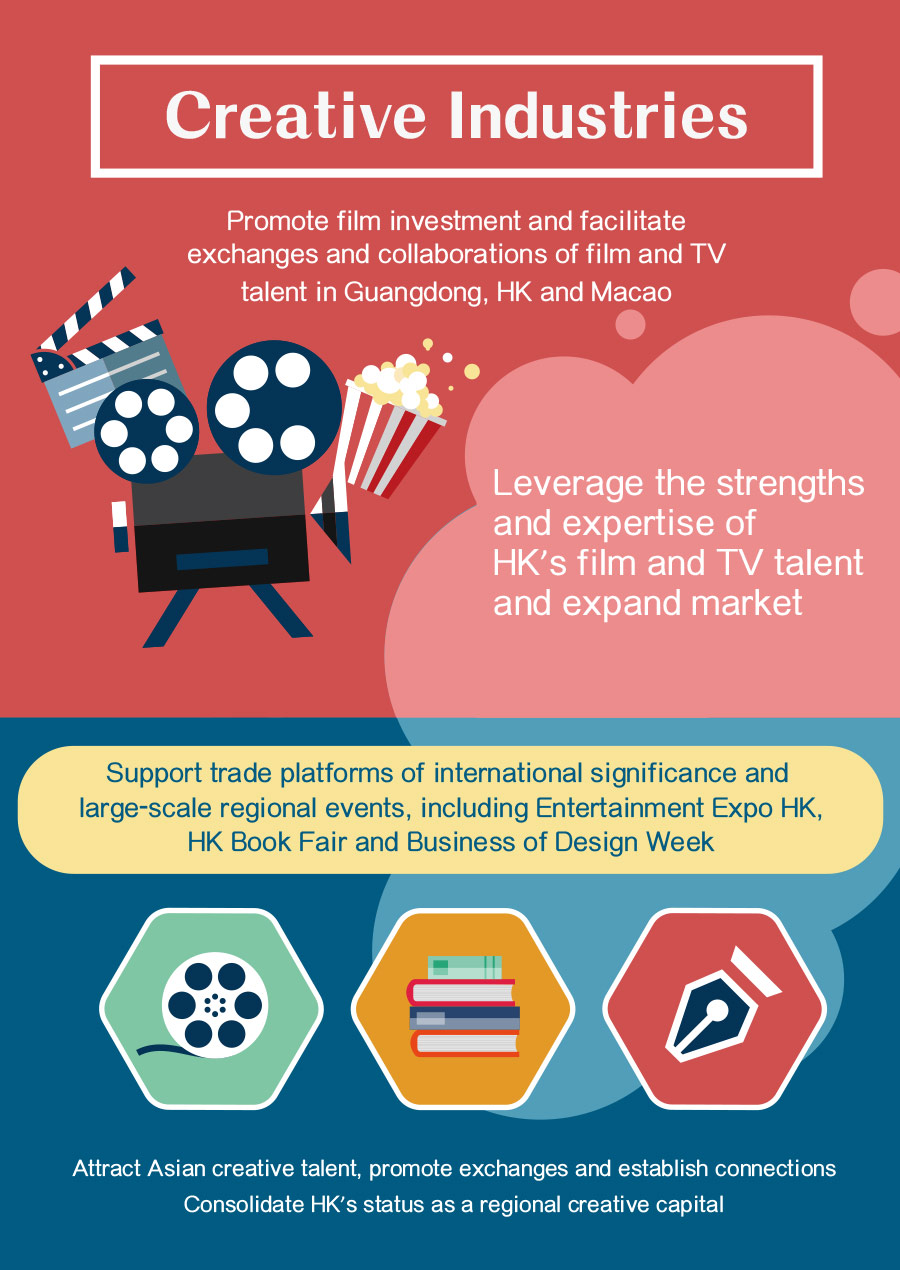 Arts & Culture
Hong Kong is the cultural hub of Asia, with artists and cultural organisations from all around the world gathering here, to showcase creativity and vibrancy in this Asia's world city.
Ranging from traditional Chinese dance and classical ballet to contemporary dance and experimental theatre, from exhibitions of cultural heritage to contemporary arts, Hong Kong has an endless array of arts and cultural activities, providing varieties to different audiences. Every year there are thousands of performances and arts exhibitions, revealing the creativity and vitality of local and visiting arts groups.
From 2018-19 onwards, the Government has set aside additional resources to support performances or other suitable cultural exchange activities by artists and arts groups from Hong Kong with a view to showcasing Hong Kong's arts and culture, while providing new opportunities to Hong Kong artists and arts groups, as well as nurturing future administrative staff and impresarios.
The West Kowloon Cultural District occupies a prime 40-hectare site against the beautiful backdrop of Victoria Harbour. It is being developed into a world-class integrated arts and cultural district comprising local, traditional as well as international and modern elements. It is one of the largest cultural projects in the world and a major commitment by the Government to support the long-term development of arts and culture in Hong Kong.
The West Kowloon Cultural District provides various major arts and cultural facilities – Xiqu Centre and Freespace are now open while the M+ Museum of visual culture, the Hong Kong Palace Museum and the Lyric Theatre Complex will come on stream in due course.
The West Kowloon Cultural District Authority organises performances, exhibitions and other activities regularly to enhance audience building, encourage community participation, nurture local talents and promote professional development.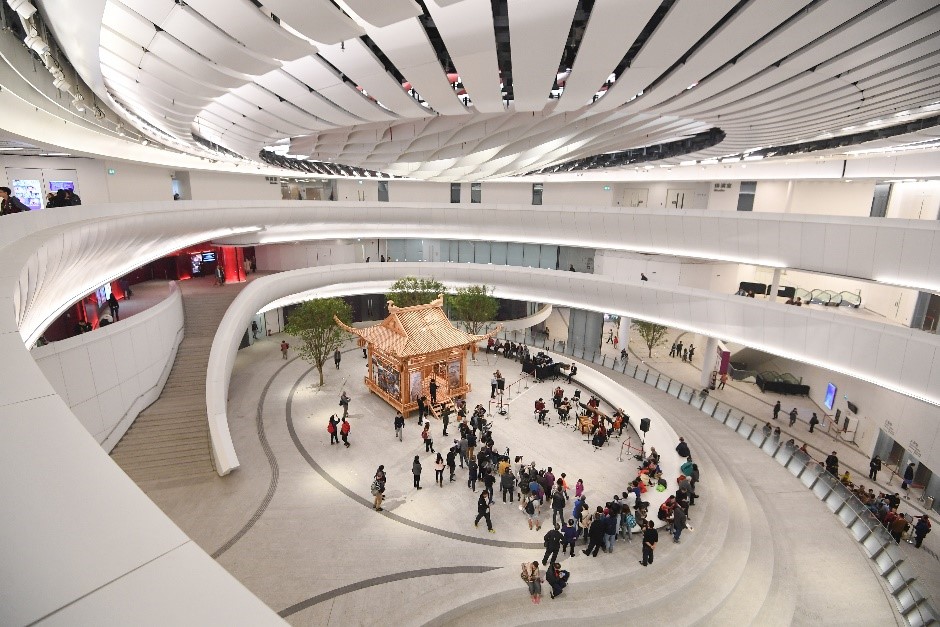 Xiqu Centre
Creative industries
The eight creative industries (advertising, architecture, design, digital entertainment, film, music, publishing and printing, television) are important drivers for Hong Kong to become a high value-added and diversified economy. With the strengths of a well mix of Chinese and Western cultures, lively and open creative atmosphere, diversified pool of talent, common law system widely used internationally and being an international aviation hub and a free economy, Hong Kong can play the role of "attracting foreign investment" and "going global" for the Mainland.
The Agreement on Promoting Cooperation in Creative Industries signed by the Hong Kong SAR Government and the Shenzhen Municipal People's Government in 2016 has deepened exchanges and collaborations between the two places in creative industries, with a view to developing Hong Kong and Shenzhen into Asia's first-class twin cities in design.
The Government plans to support the industries to organise more exchanges like the HK-SZ Design Twin Cities Exhibition, and encourages the industries to actively participate in the Bi-City Biennale of Urbanism\Architecture organised in Hong Kong and Shenzhen.
Zetta Bridge Qianhai Hong Kong-Shenzhen Design Innovation Hub, actively initiated by the Hong Kong Federation of Design Associations, came into operation in November 2019. The Government will continue to sponsor suitable projects through CreateSmart Initiative to leverage this new platform to foster talent exchange, business matching and trade collaborations, as well as support Hong Kong's young talent and start-ups to develop their career/business in the Greater Bay Area.
The Business of Design Week is a signature annual event sponsored by the Government and organised by the Hong Kong Design Centre. It encompasses a series of activities such as forums, talks and exhibitions, which gather talent in the international design industries for exchanges and business-matching. The Greater Bay Area cities will continue to be invited for participation.
Through the Film Development Fund (FDF), the Government supports production of local Cantonese films, subsidises distribution and promotion of Cantonese films in the Mainland and supports training programmes for talent in the film industry. From July 2007 to December 2018, the Government funded 46 films through FDF. These films won more than 100 awards in different film festivals all over the world.
In April 2019, relevant Central authorities agreed to the introduction of the five relaxation measures below to further facilitate entry of Hong Kong films and film practitioners into the Mainland market:

To remove the restriction on the number of Hong Kong people participating in Mainland film productions;
To remove the restriction on percentage of artistes and requirement of Mainland-related plots in motion pictures jointly produced by the Mainland and Hong Kong (Mainland-Hong Kong co-productions);
To waive the fees for establishing Mainland-Hong Kong co-production projects;
To allow Hong Kong films and film practitioners to apply for nomination for awards in Mainland film festivals; and
To allow Hong Kong film companies to apply for incentives for distributing and promoting outstanding Mainland motion pictures and Mainland-Hong Kong co-productions in Hong Kong, Macao and overseas.

Benefitting from the implementation of The Mainland and Hong Kong Closer Economic Partnership Arrangement (CEPA), the number of Hong Kong-Mainland coproduced films rose from ten each year before 2004 when CEPA started to be in implementation to around 30 in recent years.
The Agreement Concerning Amendment to the Mainland and Hong Kong Closer Economic Partnership Arrangement (CEPA) Agreement on Trade in Services was signed on 21 November 2019. There will be no restriction on the quantity of Hong Kong-produced television dramas and animation television programmes imported by television stations, audiovisual websites and cable television networks in the Mainland. The measure will facilitate the entry of Hong Kong-produced television dramas and animation television programmes into the Mainland market.
The Entertainment Expo Hong Kong, funded by the Government, is a major regional event of the film, television and entertainment industries every year. The Hong Kong-Asia Film Financing Forum thereunder is a platform for global film practitioners such as film buyers, distributors and producers to connect and negotiate deals. The Bay Area cities will continue to be invited for participation.
The Government continues to support the Guangdong-Hong Kong-Macao Film Production Investment and Trade Fair organised by the Hong Kong Film Development Council under the Framework Agreement on Hong Kong/Guangdong Cooperation, with a view to enhancing the cooperation amongst Guangdong, Hong Kong and Macao on films through activities such as investment conferences and symposiums.
Creative landmarks in Hong Kong include PMQ, Tai Kwun, Hong Kong Avenue of Comic Stars and Ani-Com Park@Harbour"FUN".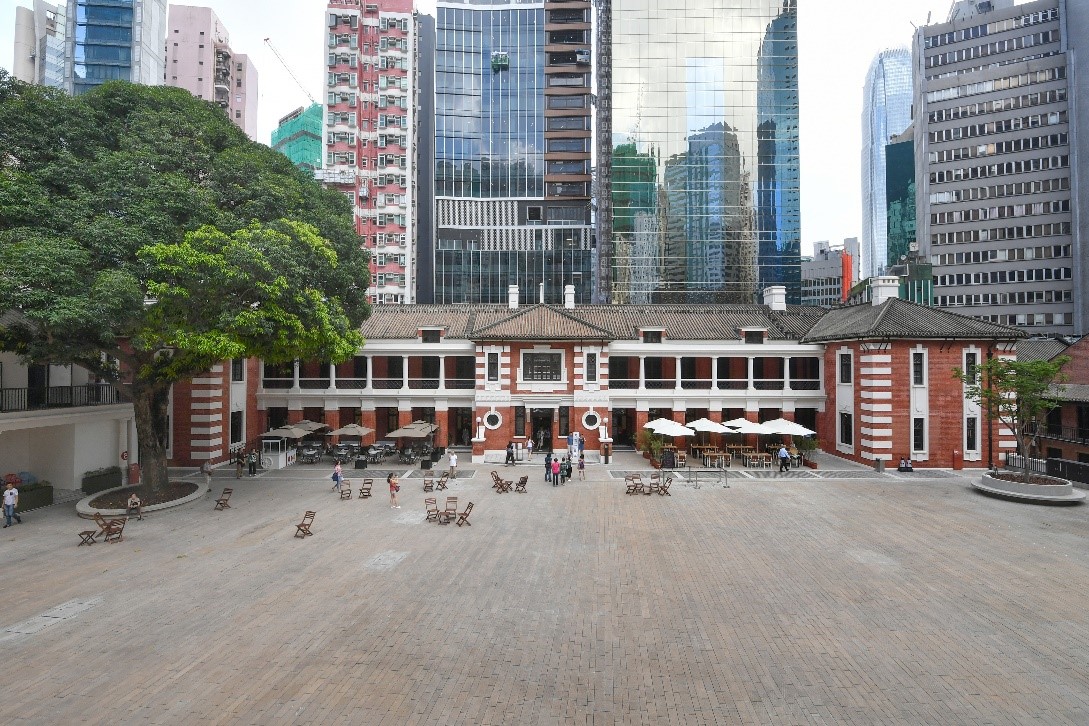 Tai Kwun
Intellectual property
With our sound legal framework, stringent enforcement actions and on-going public education, Hong Kong provides effective protection of intellectual property rights.
Hong Kong is committed to enhancing its position as an intellectual property (IP) trading hub in the Asia-Pacific region, and provides a range of intermediary services covering such areas as IP agencies, IP management and consulting, legal services, dispute resolution (including arbitration and mediation) and due diligence.
The new patent system, which comprises an original grant patent system, was launched in December 2019 to allow applicants to directly apply for standard patent protection in Hong Kong.
Contact Us
Leave your details and we'll be in touch.