webinar cross border e commerce opportunities greater bay area health wellness and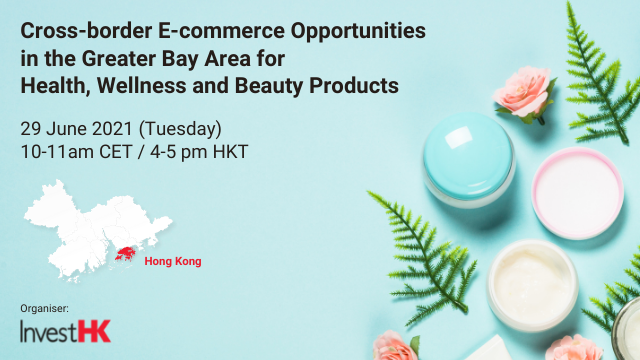 概要
Cross-border e-commerce (CBEC) in Mainland China has been growing rapidly with the rising of Mainland China's middle class segment and consumer demand. 
CBEC is the activity of selling or buying merchandise online across international borders. Unlike traditional trading, CBEC to Mainland China enjoys more relaxed market entry regulations and lower taxation.
Among the most popular CBEC purchases are health, wellness and beauty products, ranging from supplements and cosmetics to healthcare devices. 
A major source of this CBEC demand comes from the Guangdong-Hong Kong-Macao Greater Bay Area region - a region with over 72 million relatively and increasingly wealthy population within about an hour of travelling from Hong Kong.
Join us for a discussion with industry players on how to tap this burgeoning market via Hong Kong!
活动概要
日期:
29 June 2021 (Tuesday)
时间:
CET (GMT +1) 10:00am – 11:00am / Hong Kong (GMT +8) 4:00pm – 5:00pm