Jiangmen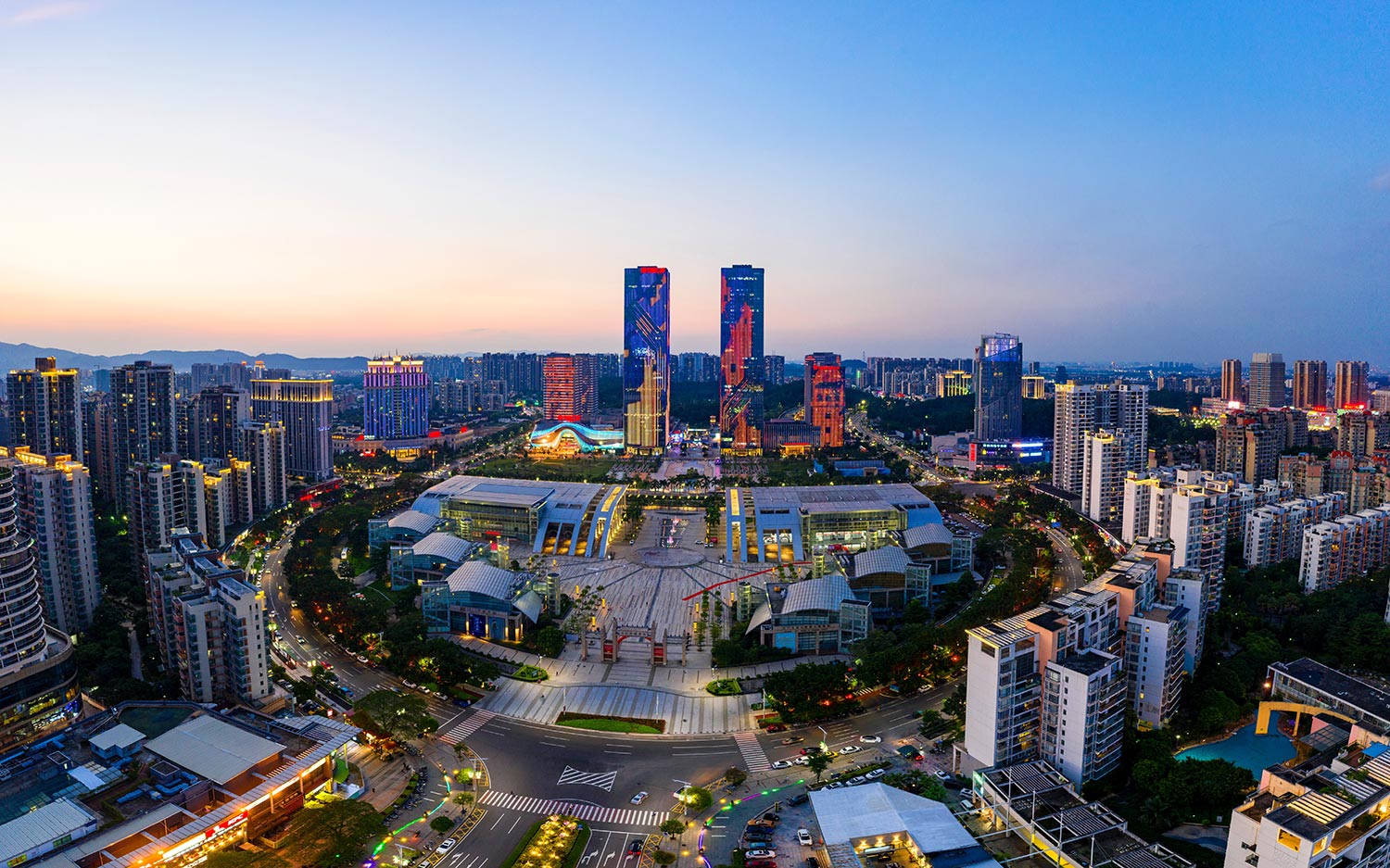 Located at the western part of the Pearl River Delta, Jiangmen is adjoining Zhongshan and Zhuhai on the east, Yangjiang on the west, Guangzhou, Foshan, Zhaoqing and Yunfu on the north, as well as South China Sea on the south. It is also close to Hong Kong and Macao.
There are eight expressways connecting Jiangmen with other places, namely Foshan-Kaiping, Kaiping-Yangjiang, Xinhui-Taishan, Jiangmen-Heshan, Zhongshan-Jiangmen, Jiangmen-Zhuhai, Jiangmen-Zhaoqing and the western costal expressways. Since the Guangzhou-Zhuhai intercity railway came into operation, Jiangmen has been integrated into the "one-hour economic circle" of the Greater Pearl River Delta. Jiangmen has two national class 1 cargo ports, namely Xinhui Port and Taishan Guanghai Port. Yinzhouhu waters can accommodate vessels of over 10 000 tons.
Development of Jiangmen's strategic emerging industries is rapid. The emerging industries include new energy, new lighting, new materials, high-end equipment manufacturing, and green household appliances. Jiangmen also has a fairly comprehensive industrial system, with motorcycles and auto parts manufacturing, textiles and garments, papermaking, shipbuilding, food, packaging materials, bathroom accessories and sanitary hardware, printing, and electromechanics as pillar industries.
Jiangmen is an important source of supply of agricultural products and by-products for the Pearl River Delta, Hong Kong and Macao. It is the first agricultural cooperation pilot zone with Taiwan in the Guangdong province.
Major Development Areas
National level: Jiangmen High-Tech Industrial Development Zone
Provincial level: Xinhui Economic Development Zone, and Taishan Guanghai Bay Industrial Park
Contact Us
Leave your details and we'll be in touch.