Foshan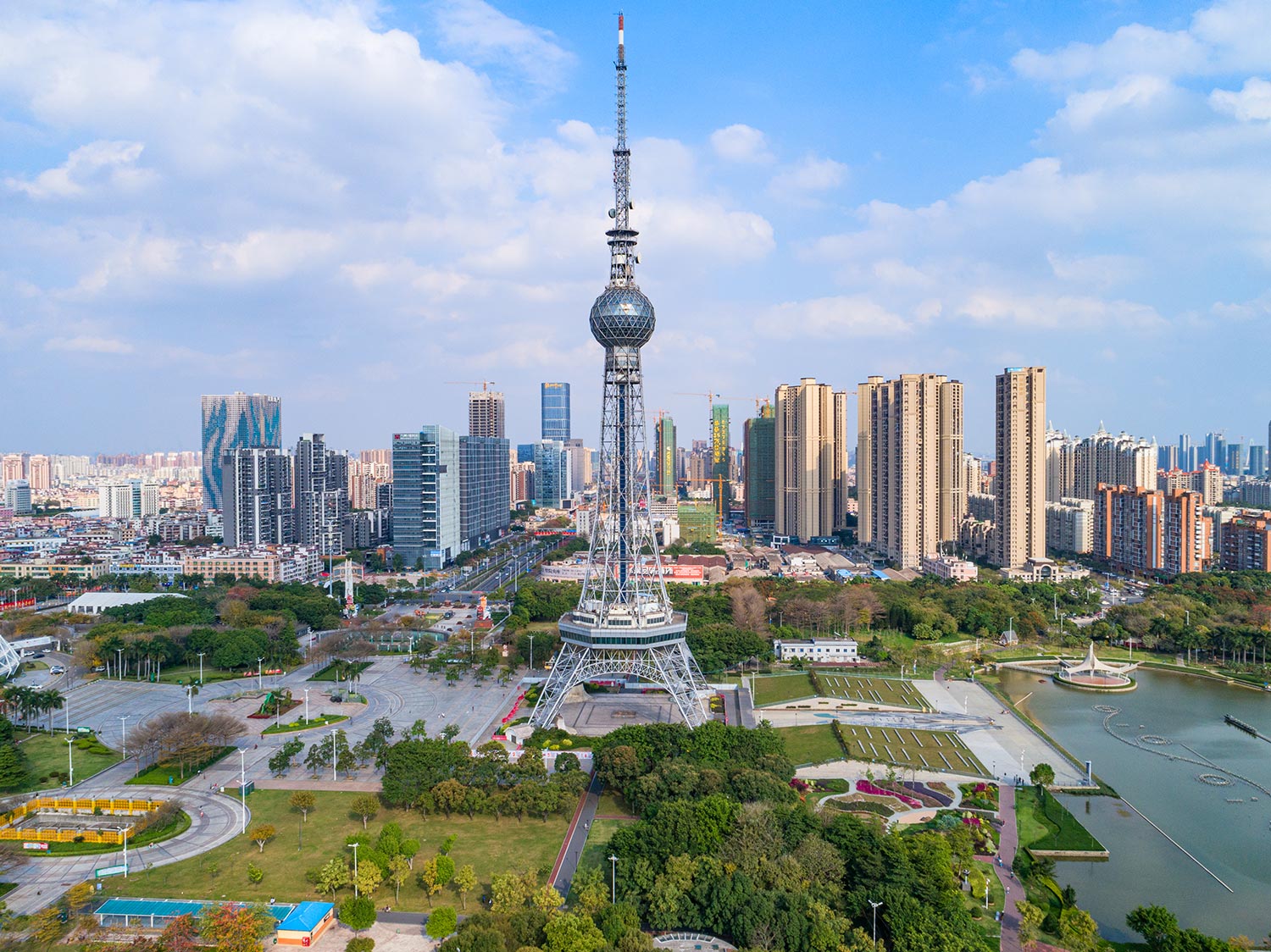 Foshan is located at the hinterland of the Pearl River Delta in the south-central part of Guangdong Province, adjoining Guangzhou on the east. The travelling time between Foshan and Hong Kong or Macao is about two hours.
Foshan has good transport network, with modern air, rail, highways, river and public transportation. There are flights connecting Foshan Airport to cities such as Beijing, Shanghai and Shijiazhuang and there are four lounges in Foshan seamlessly connected with Guangzhou Baiyun International Airport. A new airport at Gaoming District of Foshan, as one of the backbone airports of Guangdong Province, is being planned. Its design annual passenger throughput is 50 million passenger trips. The construction of this new airport is expected to commence in 2019. Separately, the first section of the Guangzhou-Foshan Line is the first intercity railway of the country. The Guangzhou-Zhuhai intercity railway closely connects Foshan with Guangzhou, Zhongshan, Zhuhai, Hong Kong and Macao.
Foshan's economy is manufacturing-based, including industries in which Foshan enjoys strengths such as machinery equipment, household appliances, ceramic building materials, metal processing and metal products, textiles and garments, electronic information, food and beverages, fine chemicals and pharmaceuticals, household goods, etc., as well as emerging industries including optoelectronics, environmental protection, new materials, new medicines, and new energy vehicles.
Foshan has been known as "land of fish and rice" and is well-known for its fish pond systems with mulberry, banana, and sugarcane on the dyke. Development of modern agriculture, focusing on horticulture, aquaculture, and animal husbandry, has accelerated. Foshan has the largest plantation base of phalaenopsis in the country and the largest plantation base of high-quality lilies in the province. It is also known as "home of eels in China", "home of freshwater fish fry in China" and "home of flowers and trees in China". Foshan has been one of the cities in the first batch of national demonstration base for agricultural industrialisation.
Major Development Areas
National level: Foshan National High-Tech Industrial Development Zone
Provincial level: Foshan Nanhai Economic Development Zone, Foshan Chancheng Economic Development Zone, Foshan Nanhai Industrial Zone, Foshan Gaoming Cangjiang Industrial Zone, Foshan Sanshui Industrial Zone, and Foshan Shunde Industrial Zone
Contact Us
Leave your details and we'll be in touch.