Foshan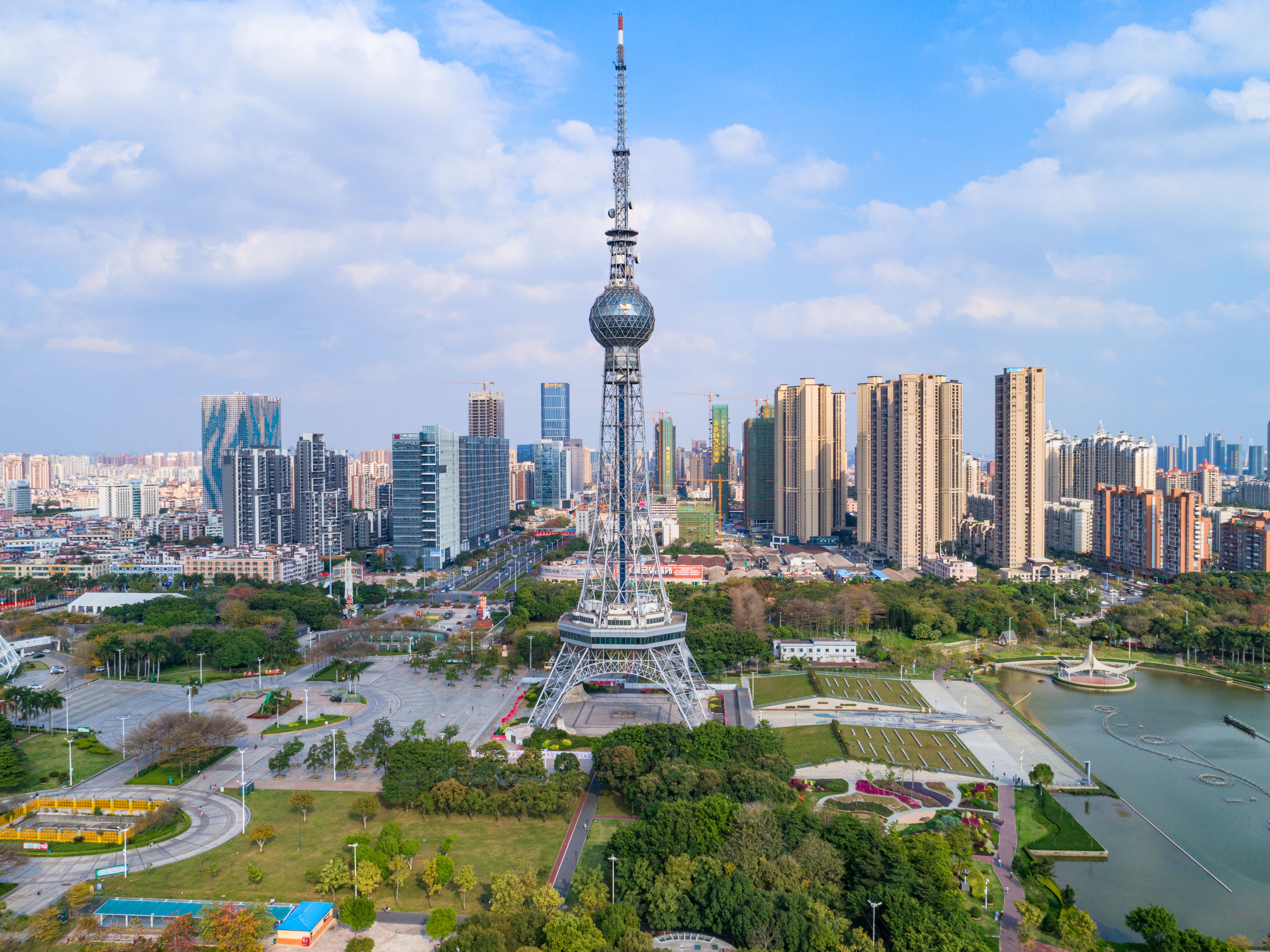 Foshan's economy is manufacturing-based, including industries in which Foshan enjoys strengths such as machinery equipment, household appliances, ceramic building materials, metal processing and metal products, textiles and garments, electronic information, food and beverages, fine chemicals and pharmaceuticals, household goods, etc.
Emerging industries include optoelectronics, environmental protection, new materials, new medicines, and new energy vehicles
With geographic advantages and substantial infrastructure
 
Well-developed transport network
 
Important base for manufacturing
Foshan National High-Tech Industrial Development Zone 
Foshan High-tech Zone, a national high-tech zone established with the approval of the State Council in 1992, implements the management system of "one zone with five parks, unified planning, separated park managements, and innovative services". 
 
Location: Located in the core circle of Guangdong-Hong Kong-Macao Greater Bay Area, stands at the forefront of the Guangdong-Guangxi-Guizhou High-speed Railway Economic Belt. Foshan West Railway Station
 
Industry Focus: In 2018, the regional GDP of Foshan High-tech Zone reached 156.328 billion yuan, with a year-on-year increase of 7.51%; the total industrial output value was 480.93 billion yuan, with a year-on-year increase of 8.73%; and the tax revenue has increased by 9%, reaching 21.029 billion yuan. In 2017, the dental medical device was approved for a pilot project of national innovative industrial cluster, and China (Guangdong) Robotics Innovation Center won the 2017 "Impact China" Intelligent Manufacturing Award and was rated as one of the "Top 10 Valuable Parks for Investment and Business". The innovation and start-up business carriers oriented by high-end talents of Foshan High-tech Zone have obtained the central government's special financial support. According to the latest report of the Ministry of Science and Technology, Foshan High-tech Zone has moved to the 25th place in the national comprehensive ranking. 
 
General Policy: After a 26-year development and construction, it has become the main engine of Foshan's scientific and technological innovation and industrial upgrade. It's the main park of the Pearl River Delta National Independent Innovation Demonstration Zone, the main carrier of Guangdong-Guangxi-Guizhou High-speed Railway Economic Belt Cooperation Experimental Zone (Guangdong Park), a national innovative featured park, a national intellectual property pilot park, Guangdong Comprehensive Experimental Zone of the Innovative Integration of Finance, Science, Technology and Industry, and the innovation base of equipment manufacturing industry in the western Pearl River area. 
 
Website link: http://fs-hitech.foshan.gov.cn/en/en/about/index.html
Contact Us
Leave your details and we'll be in touch.