Huizhou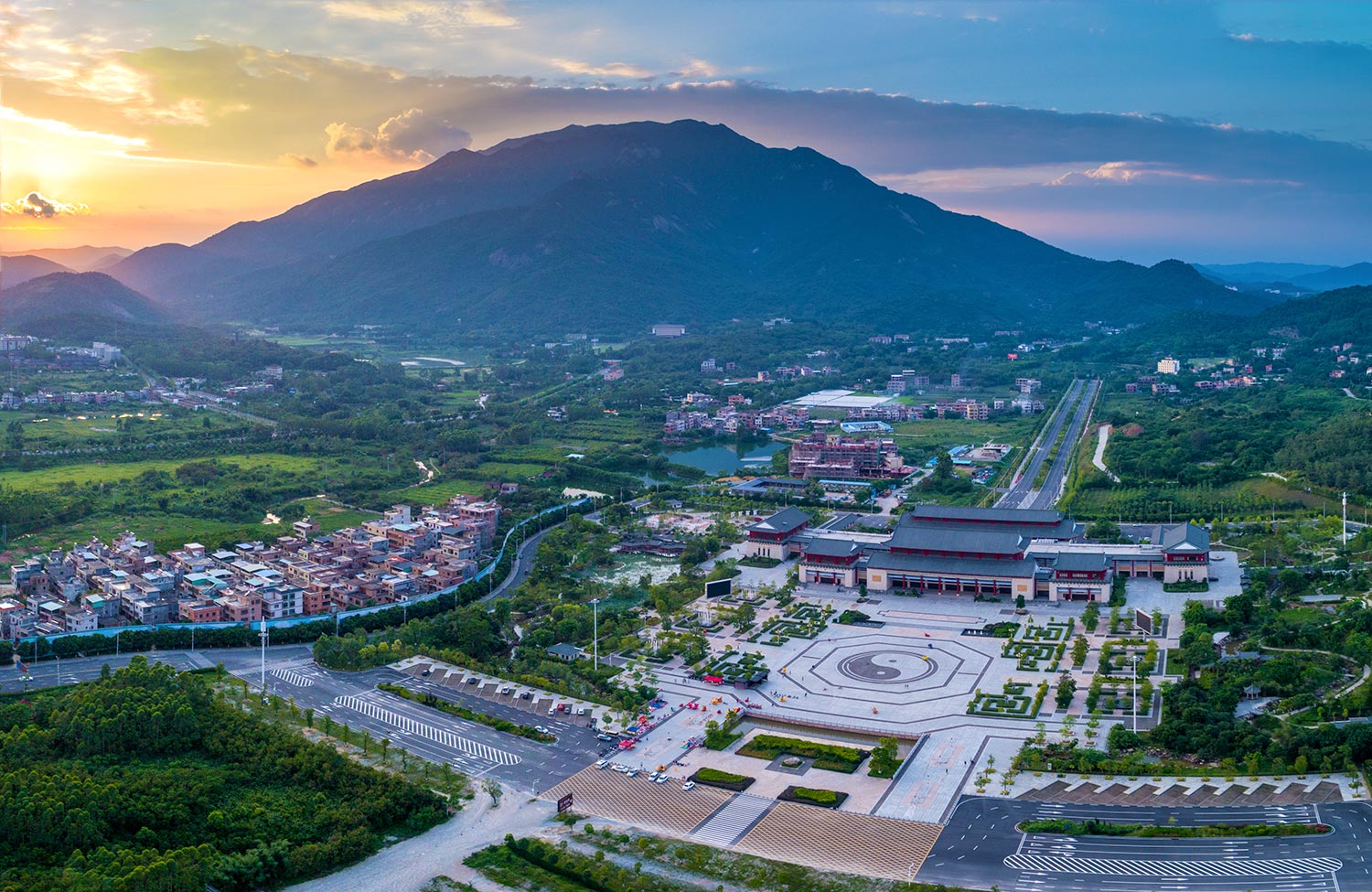 Huizhou is located at the southeastern part of Guangdong Province, widely known as the "gateway of Eastern Guangdong". Huizhou has the second largest area among the Mainland cities in the Greater Bay Area. It has rich land resources and good living environment. It also has ample tourism resources.
Huizhou is a land of abundance. There are more than 30 kinds of mineral resources underground, such as iron, coal, tungsten and titanium. Huizhou is also noted for agricultural products including rice, sugarcane, peanuts, lychees, etc. There are up to 840 types of aquatic products. High-quality salt is produced along the coastal areas. Local specialties, including "mei cai" (dried pickled vegetables), glutinous rice wine, tangerines, chickens, herbal oils, calamari, abalones, "South China Sea pearl" and bamboo shoots are popular.
Huizhou has beautiful natural environment. The forest cover rate has reached 61.66%. Huizhou has always been ranked the top ten in terms of air quality among 168 major cities in the country.
On transportation infrastructure, Huizhou will accelerate the development of "two ports, three networks". With seaports, airport, high-speed railways and expressways, a modern comprehensive transport network has gradually taken shape. Since 2013, Xiamen–Shenzhen railway has been in full operation. There are two stations in Huizhou, namely Huizhou South and Huidong Railway Stations.
Electronic information and petrochemicals are pillar industries of Huizhou. Together with automotive and equipment manufacturing as well as clean energy industries, they form the modern industrial system of Huizhou. The Daya Bay Petrochemical Zone has reached oil refining capacity of 22 million tons/year and ethylene production capacity of 2.2 million tons/year, ranking the first in the country in terms of the scale of petrochemical-refining integration. For five consecutive years, it ranked the top 20 among chemical industrial parks of the country. The Huizhou Zhongkai Hi-tech Industrial Development Zone is the country's first national electronic information industrial base, with relatively complete supply chains of mobile communications, panel display, automotive electronics, LED and new energy. Huizhou is the country's production base for women's shoes and is famous for menswear. It is also an important production base for clean energy.
Major Development Areas
National level: Daya Bay Economic and Technological Development Zone, and Huizhou Zhongkai High-Tech Industrial Development Zone
Provincial level: Daya Bay Petrochemical Industrial Park, Huizhou Industrial Park, Huiyang Economic Development Zone, Bolou Industry Transfer Industrial Park, Huidong Industry Transfer Industrial Park, and Huizhou Industry Transfer Industrial Park
Major platforms: Pan Daya Bay New District, Tonghu Ecological and Smart Zone, and China - South Korea (Huizhou) Industrial Park
Contact Us
Leave your details and we'll be in touch.