Zhaoqing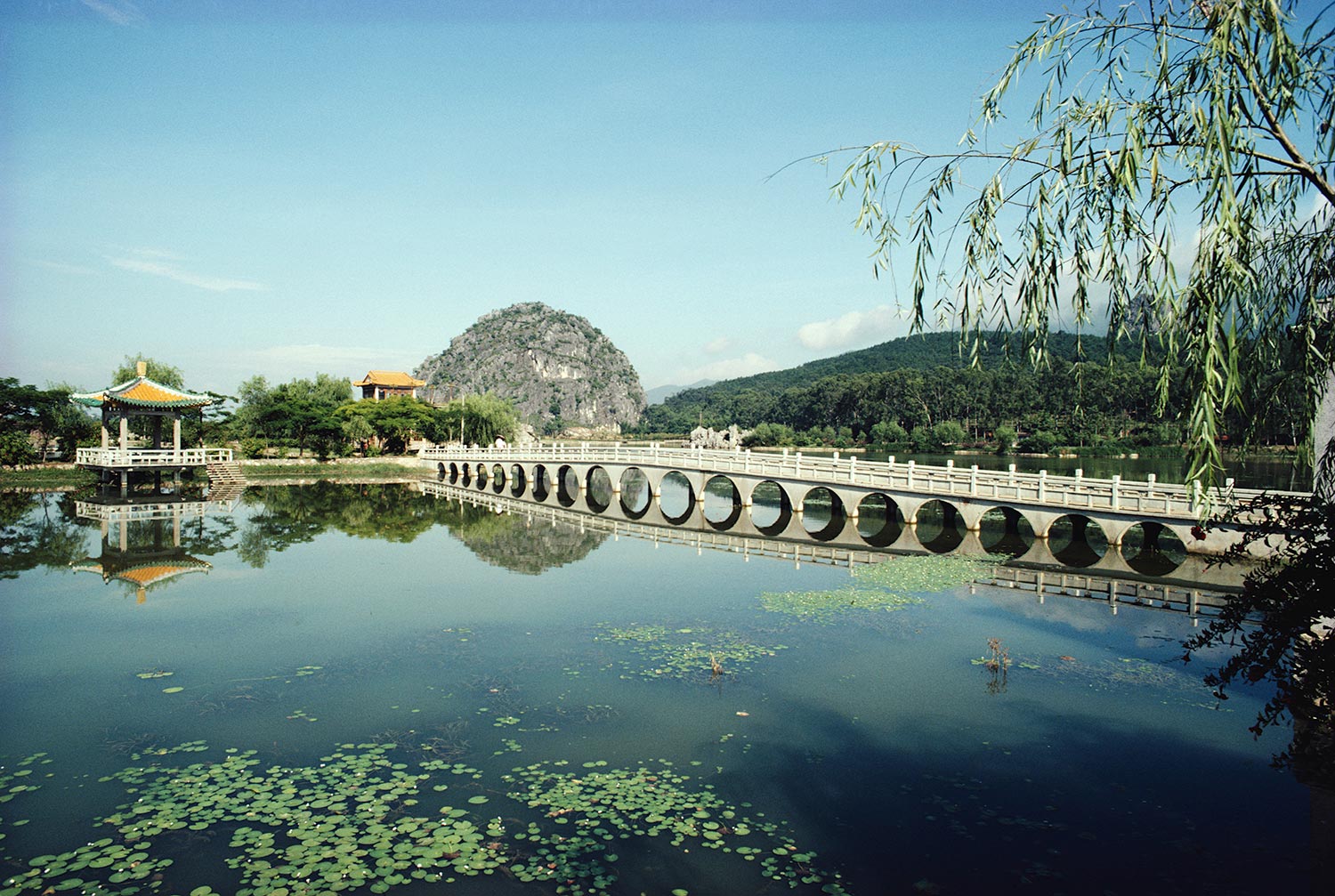 Zhaoqing is located at the central-western part of Guangdong Province and the middle and lower reaches of the Xijiang River. It adjoins Foshan and Jiangmen on the east and southeast, Yunfu on the southwest, Wuzhou and Hezhou on the west and northwest, and Qingyuan on the north and northeast. Zhaoqing has the largest area among the Mainland cities in the Greater Bay Area.


Zhaoqing has well-developed transportation networks. It has eight external ports. The Xijiang Golden Waterway merges with Beijiang into the Pearl River Delta before running into the South China Sea. Zhaoqing New Port is one of the 28 important inland ports in the country. There are national expressways 321 and 324 and Guangzhou-Foshan-Zhaoqing expressway running through the territory; and the Pearl River Delta Ring Road, Shantou-Kunming and Shantou-Zhanjiang expressways are in the pipeline. Both Nanning-Guangzhou high-speed railway and Guizhou-Guangzhou high-speed railway connect to Zhaoqing New District and the Guangzhou-Foshan-Zhaoqing intercity railway reaches the centre directly. A comprehensive transportation hub comprising "one intercity railway, two express links, seven expressways, and one golden waterway" is being formed.


Zhaoqing focuses on the development of new energy vehicles industry, advanced equipment manufacturing, energy conservation and environmental protection, high-end new electronic information and biomedicine. It is also proactively developing three industrial clusters valued over RMB100 billion on new energy vehicles, advanced equipment manufacturing, energy conservation and environmental protection.


Zhaoqing is the "home of gold" of Guangdong. The gold mines are mainly in Gaoyao District, Huaiji County, and Fengkai County. Nonmetallic mines include limestones for cement, limestones for flux, gypsum, granite for overcoating, granite for construction, porcelain clay, ink-stone, mineral water, geothermal water, etc. Inkstone is a unique ornamental stone in Zhaoqing, and "duanyan" ranks first among the four famous inkstones in China. In 2004, Zhaoqing was named the "capital of inkstones in China".


Zhaoqing has splendid mountains and historical scenic spots. Xinghu Lake Scenic Area is one of the first batches of national key scenic spots; provincial-level scenic spots include Fengkai Lungshan Scenic Area and Huaiji Yanyan Scenic Area. Dinghu Mountain is one of the "four famous mountains in Guangdong". It is the first nature reserve in China and is listed by UNESCO as an international biosphere reserve.

Major Development Areas
Contact Us
Leave your details and we'll be in touch.